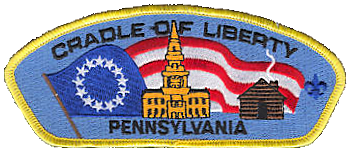 Cub Scout Pack 1776 is located in the Mayfair section of (Northeast) Philadelphia, PA and is part of the Roosevelt District of the Cradle of Liberty Council of the Boy Scouts of America.
We are the oldest chartered Cub Scout Pack in Mayfair serving youth since 1975. We are chartered by Saints United Lutheran Church which is the oldest chartering organization in Mayfair, hosting scout units since 1930. At any time, Cub Scout Pack 1776 is serving between 25 – 50 youth between the ages of 5 & 10 (K through 5th grades).
Cub Scout Pack 1776 runs a year round program, meeting weekly on Monday evenings, during the school year, from 7:00-8:00pm as well as for occasional activities during the Summer months.  Cub Scout Pack 1776 often holds or sponsors events which may occur on days in addition to the above for activities that include community service projects such as Scouting for Food, outdoor activities like family camping or the Klondike Derby, overnights in interesting places, and fun activities such as the Pinewood Derby.
Saints United Lutheran Church (Gym Entrance)
3200 Ryan Ave (at Sackett St.)
Philadelphia, PA 19136
View Map
IMPORTANT NOTE: The entrance to the gym is located on Sackett St. An exact address for this entrance is:
7359 Sackett St
Philadelphia, PA 19152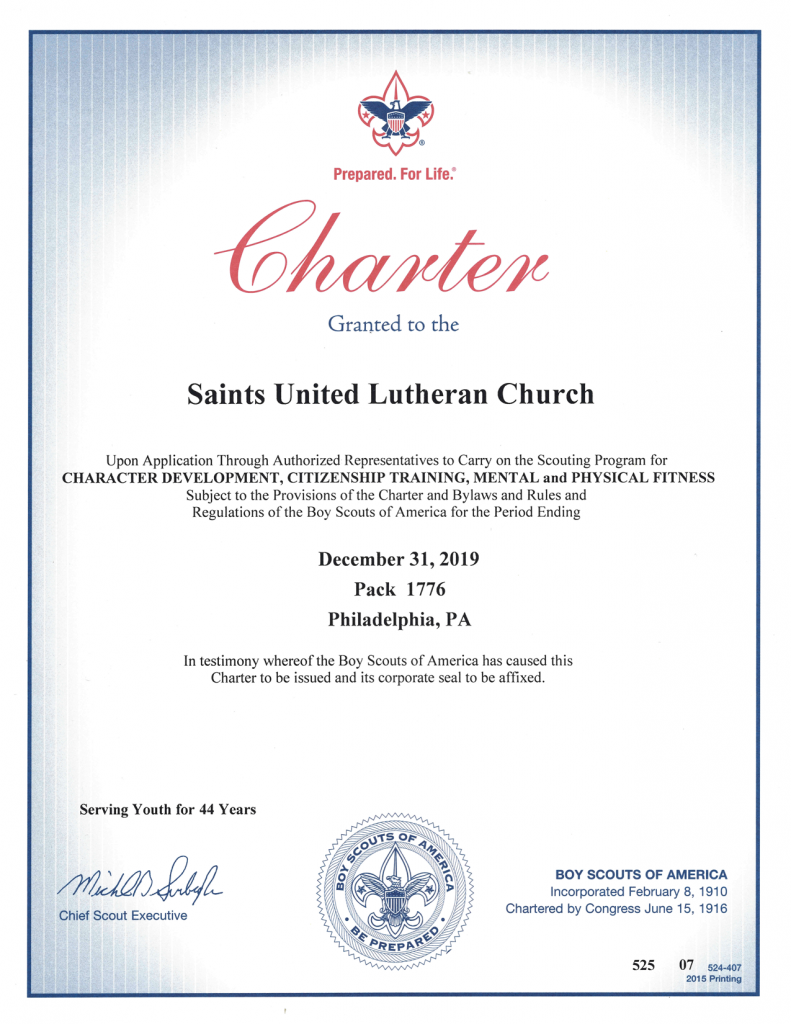 Read More: